David Schwartz
Licensed Real Estate Sales Person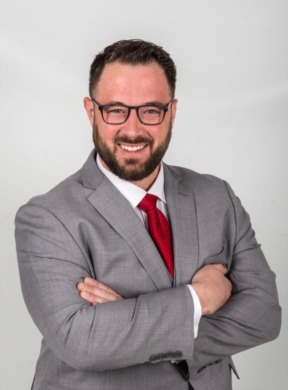 Who you choose to represent you as your Realtor matters! 
When it comes time to making a real estate decision, it is very important to make sure that you are both comfortable and informed. Working with an experienced Real Estate professional who you trust to be in your corner can make all the difference in achieving your goal.   
If you are thinking about buying or selling a home, please feel free to give me a call.   I work with clients buying and selling real estate throughout the Capital Region.  I would love the opportunity to earn your business! 
So remember, if you or someone you care about is thinking about buying, selling, or investing...#UseTheSchwartz because #SchwartzSellsHomes
Testimonials
I am not one to write reviews but the Schwartz experience is something to tell your friends about. David always took the opportunity to go above and beyond my expectations - he even answered my call while he was at the gym. As the son of a contractor, my father and I would be most realtor's worst
nightmare as clients. We are very detailed and just look at properties in a different manner that digs into the bones of every house - so showings were not short. David was always up to the task and ready for whatever we brought to the table. He was enthusiastic to see what we thought of the next house -he even would help us crunch the numbers on renovation costs and brought in his local knowledge of the area to assist us in future value figures. David always brought a positive energy that was infectious to say the least and made every showing fun and entertaining. David's drive and work ethic is impressive - he is willing to do whatever it takes to find you the home of your dreams. He makes what may seem like a daunting task much more manageable. If you are reading this and are looking for a realtor I would not look any furtherDavid is my realtor for life! #Usetheschwartz becuase #SchwartzSellsHomes!
William Haff
David did an outstanding job! Coming from out of state I was a bit nervous but David put me at ease, he was very attentive and answered any questions I had, he even made time to meet me at the last minute. As a seasoned investor, with 30 years in the business I never imagined I would meet someone that made arrangements last minute
and stayed later just to make sure everything was perfect. David is very honest and upfront, I ended up purchasing 3 properties with him and even recommended my family members who are looking to buy to go with David.
Ganga
David is very helpful, he always offers in anyway to help when it come to buying & selling. David was persistent with getting us into the home the very next day we sent him the listing. He helped us negotiate for things that need to be fixed. David was all around a pleasure to work with & was
always available when I called with questions. He helped me and my husband sell a 2 family, as well as purchase our new home!
Kruger
David has helped me search for a few investment properties and also assisted with rentals. He is dedicated and very responsive. I trust his judgement and ability to get answers; he doesn't pretend he knows if he doesn't, he does the legwork. I recommend him highly.
Val DeLaCruz
My husband and I were in search of a home and we were contacted through Zillow from David and right from the beginning of our conversation David was a realtor who sounded pleasant, experienced and a go getter on what we were looking for . David was always willing and free to show anything that came
a crossed our thoughts and minds . Would always go out of his way to find out information and contacting him was always a pleasant talk . We looked at a few homes and we had always had a thought and loved this one home but thought there would be no way . One evening during our walk through on a home he looked at my husband and I and said let's just go see this home I have on the market and believe it or not it was our dream home ... David was awesome in every way with this and happy to know on June 7 th 2019 we bought out dream home .. all the effort and talks and texting David Schwartz pulled this through for us ... definitely would recommend David when in search for a home ... David Schwartz is definitely a true and committed realtor! We reccomend to #UsetheSchwartz becuase #SchwartzSellsHomes
Storm Family
More Testimonials